Directors and senior management
The Board comprises three Directors, comprising one executive director and two non-executive directors.
The Directors are as follows: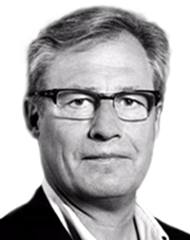 Johan Blach Petersen
Non-Executive Chairman

Johan Blach Petersen is an experienced business development consultant and has provided such services through J. Blach Petersen Business Development A/S since 1987. He serves as Chairman in a number of companies including M2Film A/S, M2 Entertainment Ltd, London, Picture This Studio Ltd, Bangkok, Bila A/S, JMM Group A/S, Loevschall A/S, Trifork AG, Teknikgruppen A/S, Tuco Marine Group A/S, TrimIt A/S, Lindcon A/S Trekanten-Hestbæk A/S, Østergaard Møbelindustri A/S, Junget A/S and is a Board Member of Poul Tarp A/S, OPDI Technologies A/S, Global Car Leasing A/S, and Kinnan A/S. Prior to forming his own business he was a management consultant as well as he served as the Trade Commissioner for Denmark in Houston, Texas. Johan was educated at the Aarhus Business School, holding two business degrees: HA and HD.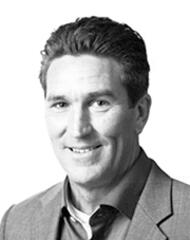 Jørgen Korsgaard Jensen
Chief Executive Officer

Jørgen Korsgaard Jensen is an expert in optical technology solutions and has been involved in Research & Development projects in the field of optical technology in collaboration with Risø DTU for twelve years. Prior to that he held leading positions in international companies with responsibilities for strategy, finance, purchasing and logistics. He is the chief executive and founder of OPDI Technologies, which develops and markets opto/electronic sensors primarily for consumer electronic products. Further, he is chief executive of the O-Net WaveTouch group, which develops and markets optical touch screen technologies.
Prior to this he was the chief executive and founder of Kanitech International A/S, chief financial officer of Gram A/S, Glasuld A/S (Saint Gobain) and Farre Food A/S. He also has a Bachelor's degree in Sales and Marketing from University of Southern Denmark and a Bachelor's degree in Accountancy and Finance from University of Southern Denmark.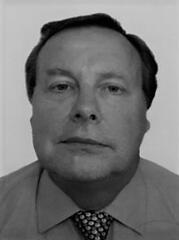 Paul Hodges
Non-Executive Director

Paul Hodges has had a career in the City of London, spanning 40 years, as an investment analyst, stockbroker and corporate financier. During this period, Paul has held prominent roles at S G Warburg, James Capel, Schroder Securities, Collins Stewart and Cenkos plc. Paul was a founding partner of Cenkos, a main board director and a central figure in the firm's landmark deals. He now acts as an independent consultant. Paul has a B.Sc( Economics) degree in Econometrics from the London School of Economics and a M.Sc degree in Management Science from Imperial College, London. Paul Hodges was appointed on 16 March 2021.